This weekend had the potential to be a diverse beer weekend for me, instead it got off to a rough start and never really started rolling.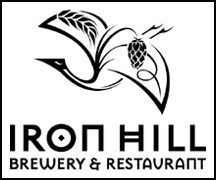 On Friday Iron Hill Brewery in Wilmington was hosting one of their Mug Club parties. Essentially these are a way for Iron Hill to show their appreciation to some of their most loyal customers (ie – Mug Club members), and a way for the Mug Club members to come out enjoy Iron Hill in a more intimate way through basically a cooler extended happy hour. I think each location does at least two Mug Club parties per year, and with six locations and number seven on its way, that's potential to go to a lot of these parties. This time the party was approximately 7-9PM at the Wilmington location. They were doing free 1oz pours of a bunch of their bottled beers which is really cool because they are typically some of their best beers, but at an average of about $18-20 a bottle it's a little steep to typically buy one. I tried the Oak-aged Quad, 2004 Old Ale, 2005 Old Ale, and the Russian Imperial Stout. They also had three special beers on tap that night, their Bourbon Porter, Oak-aged Fe10, and the Hopkowski. These three beers were $3 a mug (20oz), not bad. They also put out a spread of free appetizers, some bruchetta, nachos, hummus, and wings. And towards the end of the night they had a raffle where they were giving away bottles of beer, gift certificates, dinners for two, and a year membership to the Mug Club – pretty cool. I had the Oak-aged Fe10 which was pretty much the best that I've had the Fe10 yet, but a mug was a lot of that beer, a 10ozer would have been better. Then I had a Bourbon Porter, which is one of my all time favorite Iron Hill beers. I decided the wings and nachos were a good idea too, but I should have skipped the sour cream and blue cheese that had been sitting out for at least an hour. I'll let everyone use their imagination at this point and I'll just say that something didn't sit right with me. I barely made it home before my body forcefully evacuated (Tom Jones!?) everything from it's system that it could. To say the least this put me in bad shape for the next 12-18 hours, not cool. Mug Club party was cool and I had a great time, next time I'm going to skip the white creamy stuff that has been sitting out for public consumption for over an hour. Just a guess, but my bad.
 
So on Saturday we had plans to go to Victory Brewing Company in Downingtown, PA for my brother's annual birthday celebration. By the time we were getting ready to head up I was just starting to feel "normal" from the night before and the last thing I was thinking about was food and beer, but I didn't want to miss out and we had already planned on going. Dave has had his birthday get together at Victory for the past seven years or so I would guess and I would have to say that this was one of my favorite times so far. Originally when he was trying to make reservations Victory informed him that they do not take reservations for Friday or Saturday any longer regardless of the size of the party. I've seen Dave's table size grow into the 15+ numbers so I was worried that we would be waiting for a table all night, but fortunately the table size this year was only 10 and Dave went down early to try and secure a spot and everything seemed to work out just fine. I enjoyed a cask-conditioned Storm King Stout and a Hop Wallop along with my chicken Caesar salad while I was there. The Storm King was perfect, right were I was at, the Hop Wallop was a little too much last night, but I finished it all the same. Overall it was a pretty positive experience. I often have issues when we go to Victory for one thing or another especially Dave's gatherings, but this time was probably one of the better times. Victory felt less crowded, the wait for food felt shorter than in the past, the waitress was relatively attentive, there were only 10 of us versus the monster group, the noise level in Victory seemed much better (Dave pointed out they put noise dampeners in the ceiling), no headaches from the beer (some reason beers on tap at Victory almost always give me a headache), and we left before we ran into the typical "there isn't enough money for the bill" fiasco. So as of now, I am looking forward to my next Victory experience.