I better be careful of this homebrew website is going to start to look more like a blog (I don't know why, but I don't like that word). Anyway, I figured New Year's Eve and Day is a typical time of reflection, so come reminisce with me.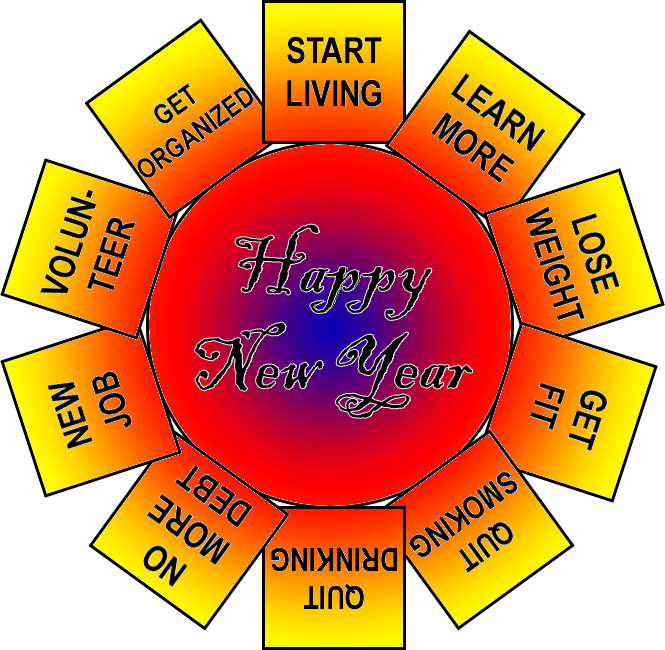 I figured I'd help everyone think about the things you may avoid thinking about on a daily basis. I assume anyone who reads this, anyone for that matter, could probably relate to or improve some measure of their life related to the resolutions listed above. For me personally, at some point in my life at least, I have struggled with the idea of all of the above. For me, I like to continuously set new goals, may they be small or large. I think goals are important to help people continue to grow as an individual. Fortunately for most of us New Year's is a time when we can reevaluate our goals in life and try to remember just what we hold important and prioritize our values. I know I like to celebrate the end of the year and reflect on all the wonderful people and good times that have touched my life, but also to self-evaluate where I could have done more, been stronger, and maybe have been more useful to others. I also like to celebrate the beginning of the new year and anticipate the possibilities of the unknown through excitement, nervousness, and preparation.
Here are a few of my favorite moments from this year wrapped up in a nut-shell.  Hopefully you've enjoyed at least a few of these moments with me this year. Thank you all.
I hope all of you have had a wonderful 2007 and have lived your lives to the fullest with no regret. I can't say I have squeezed ever moment out of every day this year, but I'm going to keep on trying to be the best me I can be. I hope 2008 finds all of you in good health, high spirits, with family and friends often, and out of trouble and burden-free.