So today a got a small shipment in from Northern Brewer of mostly small things I needed / wanted.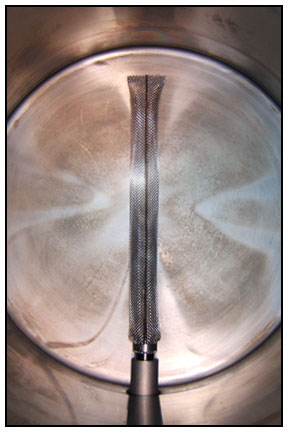 One of the things I received were the pieces to attach a Bazooka screen to the inside of my kettle. The theory being that adding the screen will be a safe way to filter my wort from the kettle to the carboy thus producing brighter beer. I know these thing work well for mash tuns because that is what I use, and I've heard they work well with whole hops which is cool that I can now use them more easily, but I've heard mixed reviews about them working with pellet hops which is what I use. I know it is asking for a big stuck mess, but I am hoping instead it is one of those 'why didn't I do this sooner' moments. We'll have to wait until the next batch.
One thought I had if it does begin to clog is the next time to wrap the screen with a stainless steel scrubby and double filter the wort. I think the scrubby has a lot less chance to get clog, especially now after using it twice (held in place with a spoon) to try and help filter my wort. I guess we'll see.