So today I got to experience something new in my world of beer, the pleaseures of being the recipient of a Lottery-It-Forward.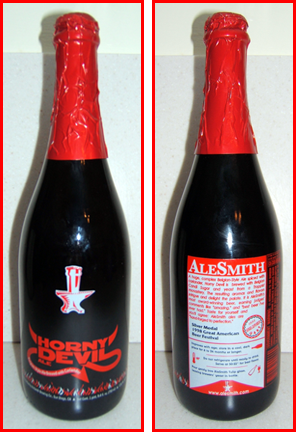 What's that you say, what is a Lottery-It-Forward (LIF)? Well, you do remember me explaining a Beer-It-Forward (BIF), don't you? NO? OK, here we go one more time: a "BIF", besides being a sound that Batman makes when he hits you, also stands for "Beer It Forward ". Remember that movie from 2000 Pay It Forward with the kid from the Sixth Sense and also starring Helen Hunt and Kevin Spacey? Well, the general idea for "Beer It Forward" was taken from the premise of that movie. In the movie, Haley Joel Osment comes up with an idea to do three good deeds for three different people, without their knowledge. Paying a person "forward", instead of re-paying someone back for something they did for you. Then, in turn, those people must do a good deed to three more people and so on and so forth – eventually creating a world full of generosity, sharing, caring and peace. Got it? OK, so the idea of a BIF is similar in the sense that a group of people send beer to one another one at a time without knowing what they are going to get, who they are going to get it from, and when, thus a rendition of pay it forward but with beer, thus beer it forward.
So, what then is a Lotter-It-Forward – well, it is a similar idea of doing something nice for someone without them having done anything nice to you, but with them doing something nice to someone else instead, yet with the twist that it is a lottery so your chances are even more obscure. On BeerAdvocate a member started a LIF I believe on Valentine's Day for his love of beer. He put a rare bottle of beer called Sexual Chocolate up for grabs for free to the first person that could pick the number 1 to 100 that he was thinking of. It actually took almost 24 hours for someone to get it, crazy. Anyway, the recipient of that bottle then continued the LIF (as it is suppose to work) and put up a bottle of AleSmith Horny Devil with a similar guessing scenario. I fortunately guessed correctly and received my bottle today. Horny Devil is a Belgian Strong Ale brewed with coriander from AleSmith in San Diego, CA. I was super stoked to be the recipient. So, now it is my turn to lottery a beer in this LIF. I already have my beer picked out, it is a Cantillon Rose de Gambrinus with the uncensored label. It is a blended Lambic beer brewed with Raspberries.
I just wanted to say that I think this is a really cool idea, very kind and creative, and even simple too.