So yesterday was the first Stoney Creek Homebrewers competition held at General Lafayette Inn in PA.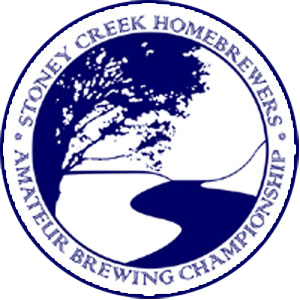 This competition went pretty well. Both Robert and I went up to judge. Yes, Robert has now judged two BJCP competitions as a beer judge, and yes he has not taken the test yet, but hopefully will be in 2009. I also had two beers entered the Plain Porter as a Brown Porter and the Abbey Ale as a Dubbel, neither did very well, bummer. Here is a snippet of what each judge had to say about each beer:
Abbey Ale – 18B – Belgian Dubbel -26/24 – "This beer is an OK example but the flavor is lacking the complexity found in this style." – "Belgian character seems low, suggest higher fermentation temperature."
Plain Porter – 12A – Brown Porter – 25/26/23 – "The roast character is more reminiscent of a dry stout than a brown porter, technically well made however." – "I would enter this beer as a robust porter, well brewed, no bad fermentation characters." – ""Really nice dreamy head, this beer has a good base, it's a good start."
So it sounds like the judges didn't think my Belgian Beer was Belgiany enough and my Porter wasn't Portery enough? Whatever. Being a judge I know how these things go. I think if any one of those five judges would have drank a full glass of either of those beers they would have said they were good and within style. I'm not sweating it, I just thought I'd share.