It has been several weeks since I have mentioned anything about our DFH Short Film Competition entry.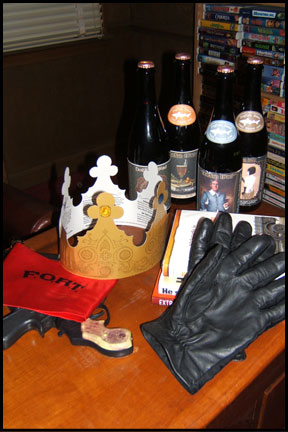 I've been trying to wait for the results to come from DFH, but I guess I'm just being impatient, but the anticipation is killing me! Above is a little taste of what's to come. This picture isn't really from a scene in the movie, but all of the components in the picture are in the movie. A few people have actually gotten a chance to see the movie, and most seem to like it/think it's funny.
I believe we are going to have the 'official' movie release after the winners are announced. I'm not trying to say that I think we are going to win, but I would really like to win! After the official release I believe the plan is to post it to the interwebs for all to see, so keeps you're eyes peeled, I can only assume by the first weekend of April at the absolute latest there will embarrassingly funny video shooting around here. Stay tuned!