UPDATE: The guys that we shipped to posted pictures of the beers we sent them, so guess what, I'm going to post them here for all to see – enjoy!
As with every BIF, once you receive you always have to ship out too. Below is a picture of the packages Guy and I sent out. Yes we sent all 6 packages to one other team, weighing in at a grand total of 158 lbs! I wish we would have thought to take a picture of the beers, but this is impressive enough.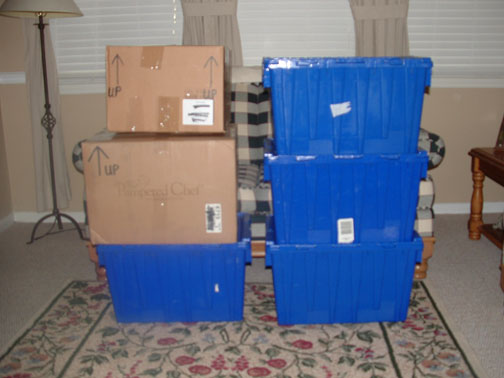 They received the boxes yesterday, so now I can post the contents of what we shipped. It was a major haul, to say the least:
750s:
2 DFH Golden Shower Imperial Pilsner
2 DFH Fort
2 DFH Zwaanend'ale
2 DFH Chateau Jiahu
2 Sly Fox 2006 Christmas Ale

40 oz:
2 DFH Liquor de Malt

22 oz:
2 Sly Fox Odyssey Imperial IPA
2 Boulder GABF 25th Anniversary DIPA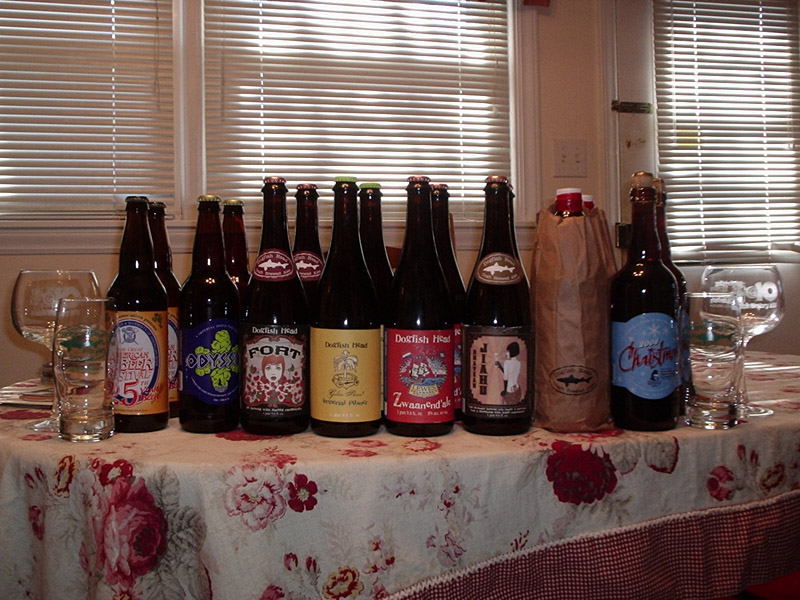 12 oz bottles:
2 Weyerbacher Double Simcoe
2 Weyerbacher Eleven TIPA
2 DFH Olde School BW
2 DFH Punkin' Ale (2005)
2 Heavyweight Old Salty BW (2004) (one leaker casualty here)
2 Clipper City Loose Cannon
2 Clipper City Below Decks BW
2 Stoudt's DIPA
2 Stoudt's Fat Dog Imperial Oatmeal Stout
2 Clay Pipe Hopocalypse IPA
2 Flying Fish Belgian Dubbel
2 Flying Fish Grand Cru
2 Penn Brewery Saint Nikolaus Bock
2 Troeg's Oatmeal Stout
2 Troeg's Troeganator Double Bock
2 Troeg's Dreamweaver Wheat
2 Anchor OSA (2001)
2 Victory St. Victorius
2 Victory 10 Year Alt
2 Boulder Hazed and Infused
2 Boulder Mojo IPA
2 Sam Adams James Madison Dark Wheat
2 Kona Longboard Island Lager

12 oz cans:
2 Sly Fox Phoenix Pale Ale
2 Sly Fox Pikeland Pils
2 New England Brewing Sea Hag IPA
2 Oskar Blue's Dale's Pale Ale
2 Oskar Blue's Old Chub Scottish Ale

2 Iron Hill 10 year Anniversary tulips
2 DFH shaped pint glasses
Various coasters and matchbooks
I can see you drooling now.