On Saturday May 19, 2007 was the 2nd Annual Delaware Digital Scavenger Hunt and I feel as if it were a great success, again! This year we had a strong eight teams competing in the DDSH roaming an area that consisted of New Castle County "Plus". "Plus" basically meant about a 10 mile radius around NCC was also considered legal territory. The list for the DDSH is listed below, check it out!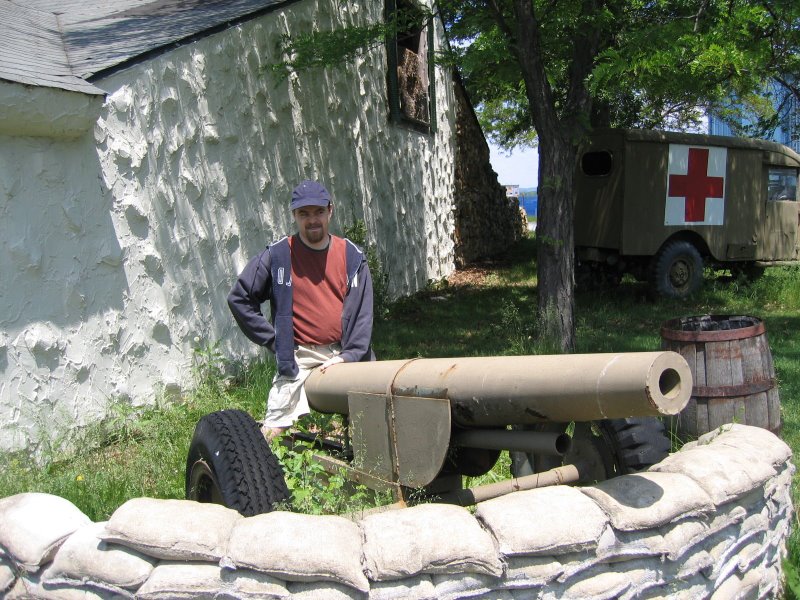 First off, the majority of the pictures are now available for your viewing pleasure. I had a problem with Heather & Robert's and Craig & Alycia's photos, but hopefully they will be coming. But just click on the link and you should be able to see all of the foolishness: 2007 Delaware Digital Scavenger Hunt Photos. UPDATE: (6/1/07) – ALL of the pictures are now up: Heather & Robert's, Craig & Alycia's, and several more added to the After Party section – go and RE-check it out NOW!! (That will be all.)
Overall it was a great time, but a lot of blood, sweat, and tears go into the preparation of this event. This year I made a few mistakes off the bat; I didn't give myself enough time to fully prepare, I was occupied the two weekends before the event, and my partner/co-moderator was excessively burdened this year. But, I also made some advances; we had more than enough beer this year, not as many teams seemed cranky by the time they got back to the house, and the expenses were more evenly distributed.
This year a new team that participated, Derek & Chad, swept the DDSH! I was really surprised and happy how enthused they seemed about the whole event. They captured 68 of the 100 items, not bad at all in a 9 hour period. The second place team this year was last years winner, Jody & Shawn, with 56 items. And the third place team this year was last years second place team, Wooly & Mitchell, with 53 items. Also, for the other award winners there were Dave & Catherine with Best Picture, Craig & Alycia with most miles driven, and Craig & Alycia for the Weiner Award, for the team with the least amount of items acquired. Unfortunately that was due to an error in reading the rules, better luck next time. Also, this year we had a door prize with a random winner, and the winner was Dave who won a new Cornhole set, themed in the Delaware colors of blue and gold. Again, unfortunately the boards weren't built yet, so Dave went home with a box full of bean-bags. Trust me, you'll have fun with the game after you get all the pieces.
One of the highlights for me was after everyone got back to the house watching everyone enjoy the batches of homebrew I made. I have been posting about them for the last couple months, but available that night were the bottled version of the Stainless Pale Ale, draft Oaked C-hop Pale Ale, S.A.W. Pale Ale, and a Belgian-style Wit Bier. Available too was a Hazelnut Brown but we never made it that far, but we did kick 2 of the 3 beers on draft, and there was only three growlers worth of the Wit in the end. The Oaked Pale Ale kicked within an hour and a half of peoples arrival – damn beer drinkers. Also a blast, and basically unplanned, was having Mitchell and Robert play with Dave sitting in for the first set. I wasn't expecting to have a live band at the party, but it totally made it cool, I think the neighbors probably thought so too!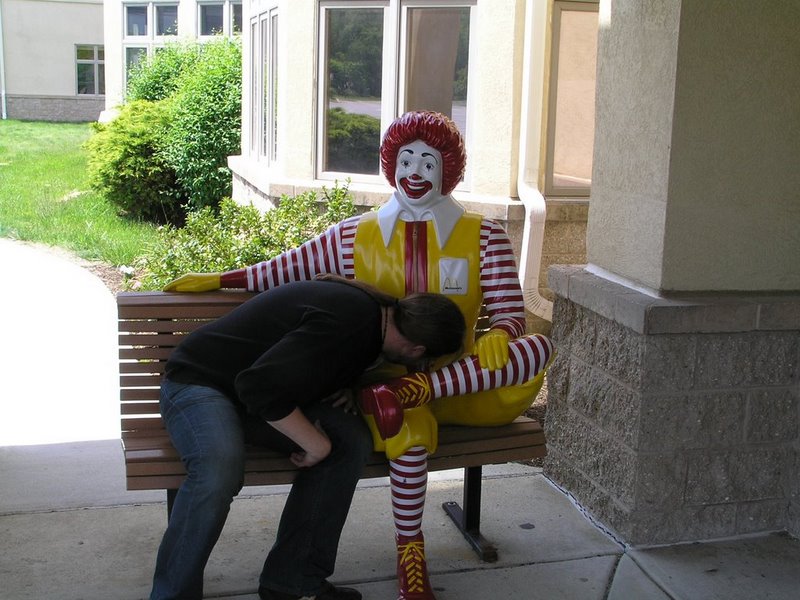 Here's the setlist of what the boys played that night:
5/19/07 The Calhoun, Wilmington, DE
Stripper's Zipper
Flagger's Lament>
Not Fade Away
The House Of Osiris
Something Good
Piece Of The Pie
All These Words
Baba Dochia
Every Rose Has It's Thorn
In The Bayou
Wanted Dead Or Alive>
Dirt
Dognation
Martyr
Bakerloo>
China Cat Sunflower*>
Drums*>
The Humpty Dance>
Permanent Reaction
The Scavenger Hunt Song*
Pepper's Ghost
Waterlillies*^
Since You've Been Gone
Cold Lampin' With Flavor*+
I Gave Her A Ring, She Gave Me The Finger
Out In The Rain
Runaway Jim>
Taste>
Runaway Jim
The Scavenger Hunt Song Reprise
all songs with Robert Desjardin on drums, first set with David Moore on bass
*first time played
^w/Dan Woolard on vocals
+w/Drums only
Basically I had a blast and I hope all that participated did also. We'll have to see, do you think we can pull off another Scavenger Hunt next year, who knows . . . ? If any one has any additioal photos they'd like to contribute, please contact me. Also, I'd love to hear some of your comments about what you thought, what you liked, what you hated, whatever. – B