So today was the Sly Fox Bock Fest and Goat Race – Rock the Goat!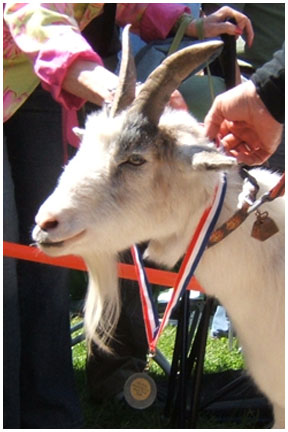 I think the winning goat's name this year was Jasper, so that would make it the Jasper Maibock that was tapped at the peak of the Bock Fest this year. Good things that Sly Fox did this year: Put up some large tents (30'x60′, two of them) for shade and protection from rain (which it didn't), and separate the food and beer lines. Bad things that Sly Fox still has not learned: They need MORE taps, period. It is really weak to get a beer and think, 'I guess I should get back in line, because by the time I get back to the front I'll be done this beer.' Saw a bunch of people up there again this year, but still missed a couple of the usual suspects, oh well.
 
Freakin' goat races, a German Oompa Band, more Bock beer than you can shake a stick at – where else could you be besides Sly Fox Brewery in Phoenixville, PA in May.