So, I'll try to pick up where I left off and make this as coherent as possible.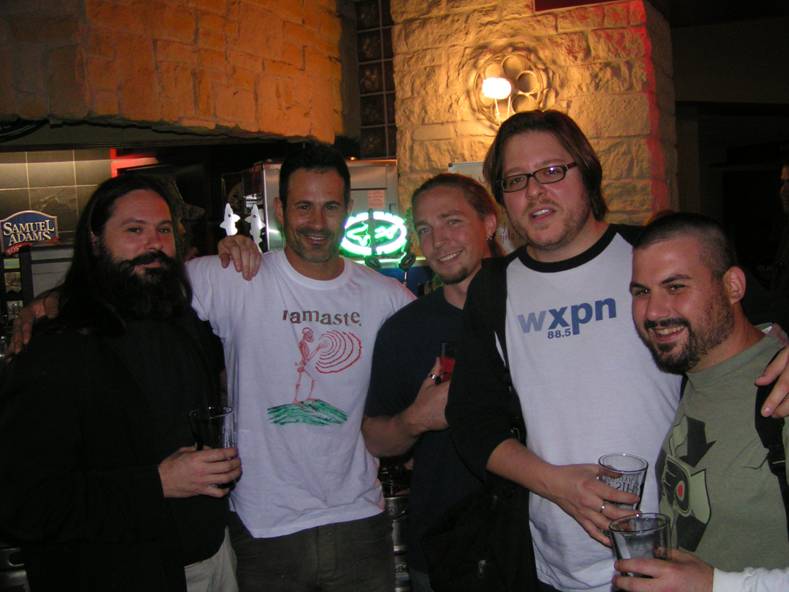 You can see all the pictures from the trip here, just CLICK
We woke up late on Saturday, probably close to noon. We were all a little out of it, but no one was broken. First thing we had to do was contact the car rental company and make sure everything was in order, of course we weren't able to get a hold of anyone so our consciouses were not at ease. We decided that going into Austin for the day and walking around would be a good idea. I can't remember the name of the street now, but it was a definitive thoroughfare sort of like Main Street in Newark or Rehoboth Avenue in Rehoboth. Lots of food, lots of nitchy stores, lots of people watching, you know, lots of everything, but Austin-ized. As we were be-bopping around in one of the stores Erik realized he had lost a credit card. So now we had that to worry about too. We were hoping he left it at the Draft House or the Draught House, but we could not get a hold of anyone at either. We figured we'd score some lunch, call again, and if nothing else pay each a visit before a full on freak out occurred. Lunch was kind of a long decision, no one had an opinion on what they wanted only what they didn't want. We settled on pizza slices which I think was a good choice, and it was good pizza too. After lunch we tried calling the two bars again in hopes of scoring the credit card, and we did! Erik accidentally left it at the Draught House the night before, so off we went to rescue the credit card and see how much of tab was put on it. When we got there Erik ran in, picked up his card, paid the tab, and ran back out. We were all waiting for some sort of end-of-the-night-tab-that-wasn't-ours to be charged on there, but it was only $4.25, haha. I asked if he left a good tip, and I believe he responded that he didn't leave any because he was pissed they didn't look for him at the end of night :).
We then left the Draught House and went back to the hotel to chill out for a couple hours and clean up before the movie premier. On the way to the theater we stopped and re-upped on non-alcoholic beverages, specifically Gatorade, we needed to make sure we were going to have an OK flight home, right? When we got to the theater Erik was interviewed by the local Austin newspaper (check that … now that I think about it I believe that was Friday, but regardless, it happened) about the film fest and our movie. The picture above is the four of us with Sam from DFH which was in the paper. Of course we couldn't find a copy of it before we left, but here's a LINK to the article if you care to read it. The movie premier was of course a ton of fun. Sam and DFH filmed a short film of their own for the fest, plus they showed like the top ten honorable mention films which I thought some of them were pretty good, and then they showed third, second, and first. After the honorable mentions and before they showed the top three, they called one person up by name from each group to come up on stage and talk about the film. Erik went up and said a little bit, but as he said he didn't want to say too much to ruin the film or anything. I liked all of the top three, though third was my favorite of the other two. Ours got a pretty good crowd reaction too, which was cool. We filmed the whole movie premier, so it should be interesting to watch that version of our film and see what a bunch of Austin beer-geek strangers thought were the "good parts" versus which parts didn't get the pop we thought they might. Below are You Tube links to the DFH movie, third, second, and third.
After the premier we wound up hanging at the theater, which has a bar in the lobby, I love this place. We probably stayed at the theater drinking different DFH beers until about midnight, and then it was time to go, we had one more stop to make. From the theater we went to Pluckers, which is a local TX wing bar, think ala Hooters but without the scantaly clad waitresses. We wanted to go back to Pluckers more because we be-friended a bartender, Deuce, last year and wanted to see if he was still working there, which he was not. Though he was no longer there his protege was. He was a goofy young kid who had been there about a year and was trained by Deuce. He was OK, but didn't hold our attention enough to stay longer then a couple of local beers. When we got back to the hotel we were all giddy for some reason. We got the giggles real bad on the car ride home and it never really stopped. So from like 2AM to 4AM we were loud as shit in our room, bumpin music, drinkin beers, throwing shit around, it was a hot mess. We started to fall out around 4AM with Roby and I falling out first, and Mitchell and Wooly still rolling. Supposedly they went outside around that time and the second and third place teams were actually leaving the hotel to catch their flight, talk about different time frames. Eventually they must have gone to bed too :).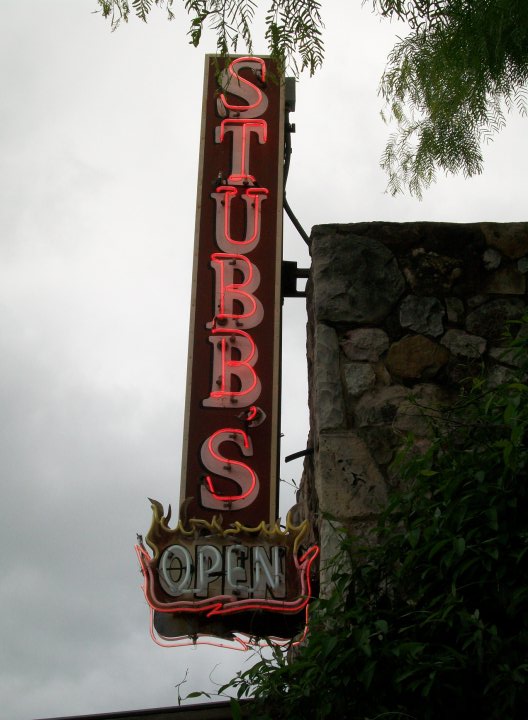 Sunday morning seemed to come out of the blue. We started waking up around 10ish and had to be checked out by 12 and be at the Gospel Brunch at Stubb's BBQ at 1PM. While we were packing up our stuff we wanted to secure our film fest posters. Last year we ran to a FedEx/Kinko's within walking distance and bought a 1″ diameter mailing tube for the posters. It was an OK idea, though the tube was a little tight and a little long, but it kept them safe. So, this year I brought down a 3″ diameter poster tube cut to fit the posters from last year. Guess what? They changed the poster size and the tube was too short. In all honesty in retrospect it probably would have worked OK with only about two inches of poster hanging out, but instead we tried to source a new poster tube. Of course we spent way too long looking for a tube we never found, similar to how I've already typed way too much about something no one even cares about. After the poster tube search we were off to Stubb's BBQ to enjoy one last bangin' Austin meal and listen to some blues-gospel music. We did this brunch last year and knew we wanted to come back. Last year they had us tucked in some corner were we couldn't see the stage, this year we made reservations plenty of time in advance and requested a seat downstairs so we could watch the performance. After we got situated we headed up to the buffet line, which includes authentic BBQ including brisket, chicken, sausage, and smoked bacon, plus biscuits and gravy, pecan pie, eggs three ways, breakfast burritos, fruit … all sorts of stuff. I tried not to eat until it hurt, but it was the only meal I had that day, so I'm sure I had plenty.
We really had nothing left to do at this point, plus were were all burning out on booze and food, and wanted to see what's the haps on the craps for the rental car. So we went to the airport about three hours before our flight. When we filled up the rental car on gas it cost only $20 for four days of driving around TX, I guess that Prius does get good gas mileage. We then went to Alamo to turn in the car. The guy actually made it seem like it was no big deal since we had the renters insurance, so hopefully we have heard the end of that and won't get hit with some crazy bill months after the fact. In the airport it was pretty boring with all of us pretty much just staring at each other trying not to fall asleep. We had one layover in Dallas but didn't even need to get off the plane, so that's a cool layover, and the Temple Female Gymnastics team boarded and were sitting near us, so that was entertaining too. We arrived back in Philly about 12:30AM-ish and I was home by about 1AM. Morning came fast again and work went slow on Monday, but it was all totally worth it, AND I hope to have the opportunity to do it all again in 2011 :).
I think that pretty much wraps the trip up in a nutshell. If anyone has any direct questions that I didn't address feel free to ask and I'll give you my two cents. Otherwise, go check out those pictures, the newspaper article, and short films from the trip! (now)