This year there appears to be a new homebrew competition on the scene, Malt Madness presented by the Lehigh Valley Homebrewers. Of course, I didn't want to bypass an opportunity!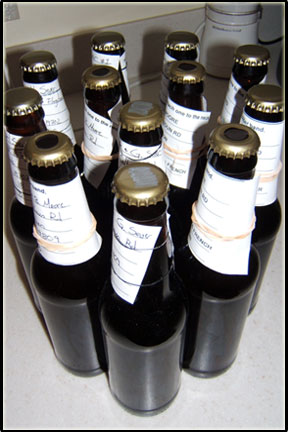 So, between Garrett and myself we'll be sending in 6 beers for this competition. Garrett is entering 2 on his own, 2 in conjunction with me, and I'll be entering 2 on my own also. He is entering his  Travelers & Tourists and his Abbey Brown both in the Dubbel category. We'll be entering the Gnarleywine in the Barleywine category and the Saturday IPA in the American IPA category together. And I'll be entering my Saison in the Saison category and the Hazelnut Brown in the Specialty Beer category as a Rogue Hazelnut Nectar clone. We'll see how it all goes, there's a lot of very drinkable beers in that group.
I'm not too worried about Garrett's beers, they are both excellent with the T&T as a stand-out to me. The Gnarleywine I am excited to here some feed-back on that one. The IPA I AM worried about though. It is an excellent beer, very big and fresh still, but I am once again having issues with bottle-conditioning for carbonation. I just tried one the other day and we had actually decided to not enter it because of the lack of carbonation, but at the last minute tonight while preparing the beers for shipping I said "screw it!" and decided to enter it anyway. I figured it's till two weeks away from the competition and maybe the carbonation will come up, because otherwise I think it is an excellent IPA. So, we'll see. The two I entered on my own I have mixed feelings about. I think the Saison is good, but not really a Saison, so I am waiting to get reamed a new one by the judges on that. I was going to enter it as a Belgian Specialty Beer but could not justify how it was one, so I'll take an ass-kicking instead. And the Hazelnut I expect to do decent (like a 30 or so), but I can't imagine there won't be more stand-out-ish beers in the specialty category that will push mine out of placing. The Hazelnut will be "too normal" next to a Prickly-Pear Sage-Infused Braggot or something ridiculous like that. I was thinking of going up and judging, and I still might, but the competition is all the way up in Allentown and that's a little far to go early in the morning and then again later in the afternoon after judging all day.
On another note/update it appears as if there is minor secondary fermentation going on in the carboy of ABA with the peaches. I have not pulled the bung or anything to see how things smell in there. Just looking at the carboy makes me think this is going to be a bitch to rack and I'll have the easy potential to lose at least a gallon of beers, poo.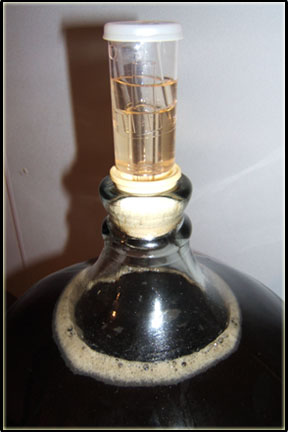 And on a side note, I'm not sure how much time I am really going to have this week, but hopefully I'll be able to put up a new post almost every day this week. I really do like it better when the website is used, so check back everyday so as not to miss anything!