It has been WAY TOO LONG since my last post, I apologize.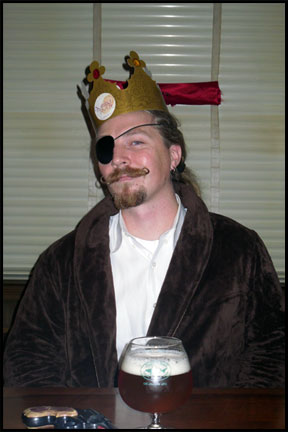 I have a TON of stuff I want to talk about regarding out short film, World Wide Clout, but I'm going to try not to vomit all the information at once and instead try to spread it out over the next couple of days so everyone can enjoy it. So since we have gotten back from our Austin trip for the film festival I have been sick, 14 days as of today. I am finally on antibiotics (a Z-pack) and will hopefully find my way to health soon. That's part of the reason for the lack of posts, I also have been training for my annual Half Marathon run that Robert and I do with the Trail Dawgs. Training for a half marathon while totally sick with a sinus infection do not go together, take it from me. And with all the lovely rain we've been getting, let's just say it has been optimal training conditions all the way around. Plus, there have been some technical difficulties with getting thing all lined up with post-film production.
But, no more excuses, time for more information! Obviously, as I have all ready stated, Erik, Robert, and myself came in Third Place in the 2009 Dogfish Head Short Film Competition with our short film World Wide Clout. Many, many thanks go out to all that helped in their own way, but especially Shay, Karen, and Corey for their help in front of and behind the the camera. The whole experience has been surreal; from coming up with the idea, to realizing we were actually going to do it, to spending way to much time on a five minute film, to waiting, to winning, to Austin, to now – all of it. In preparation to the big internet premiere which appears to be lined up for this week, I am going to release droplets of information and see where their ripples carry us. Below is a post to a photo album of mostly pre-production/behind the scenes type stuff from our film. It'll give you a rough idea of what some of our costumes looked like and some of the locations we filmed. Later I'll post a photo album to pictures from our Austin, TX trip for the film festival and talk all about that. And finally I'll make sure I post (and probably email too) the link to the film itself – too funny.
World Wide Clout – Pre-Production & Behind the Scenes Snapshots
OK, last time, recap from the beginning about the film: Post #1, Post #2, Post #3, Post #4, Post #5 – And what someone else may be saying here at MichellMusic.com, April 2009.
Oh, and since this is a homebrew website, I have also been up to a little bit of brewing stuff too – I brewed a new batch of a Pale Ale (33% Wheat), transferred some beer to kegs and secondaries, saw the movie Beer Wars, yelled at myself about hops, and have set up a couple trades too. More on all of that later, this week: film stuff!